HyDeploy is a pioneering hydrogen energy project designed to help reduce UK CO2 emissions and reach the Government's net zero target for 2050.
An exciting, innovative project demonstrating that a blend of hydrogen gas can be used as a safe, low-carbon energy source for heat in industry and homes.
This project will help us to reach the UK Government's target of net zero carbon emissions by 2050. We reach net zero when the amount of carbon we add to the atmosphere is no more than the amount taken away.
Enormous environmental benefits can be realised through blending low carbon hydrogen with natural gas. Carbon savings from blending  low carbon hydrogen are equal to taking 2.5 million cars off the road or removing the total carbon emissions from all the homes in Wales.
In our homes
Blending low carbon hydrogen offers a way of providing energy to homes without any changes to our appliances, buildings, or heating patterns.
In industry
Industrial processes are energy intensive and often require high temperatures, such as glass manufacturing. Blending low carbon hydrogen provides a viable pathway to maintain our industrial baseline, whilst enabling industry to transition to net-zero.
The HyDeploy partnership
Developed and delivered in a consortium partnership between Cadent Gas, Northern Gas Networks, Progressive Energy, Keele University, Health and Safety Executive (HSE) – Science Division, and ITM Power.
Project phases
HyDeploy is generating evidence to demonstrate how blended hydrogen can be used safely. The first trial took place at Keele University on a private gas network supplying their campus site between November 2019 and March 2021.
Following the success of the initial trial at Keele, we initiated the second phase of HyDeploy to blend natural gas with up to 20% hydrogen in to homes in the village of Winlaton near Gateshead, in the North East of England. Blending start in August 2021 and the trial is due to end in the summer of 2022.
The next step is to gather evidence on suppling industry with blended hydrogen. This will complete the picture of the safety evidence needed to allow the UK Government to sanction hydrogen blending across the gas distribution network.
Phase One – Keele University Trial
In October 2019, we began live testing of a blend of natural gas and hydrogen on part of the private gas network at Keele University campus, Staffordshire. During the 18 month trial, 100 homes and 30 university buildings received the blended gas. This concluded in Spring 2021.
The trial used a blended hydrogen content of up to 20% by volume, injected into natural gas. Laboratory tests were carried out on a range of gas appliances and extensive research on the effects of hydrogen on the different materials found in the gas network and the appliances.
This trial was permitted by the UK Health & Safety Executive (HSE) who were satisfied that the blend of hydrogen gas was as safe as the gas we all currently use.
The hydrogen production and blending units, along with other supporting equipment installed at Keele were the first of their kind. Their performance was monitored closely and carefully evaluated. You can read the report outcomes here.
Why Keele University?
Keele University was chosen for this first trial because it has:
its own private gas network
a campus population similar in size to a small town
an international reputation for research excellence
a commitment to developing a carbon-free future through its Smart Energy Network Demonstrator Project (SEND)
Phase Two – Winlaton Trial
The success of the trial at Keele University paved the way for a larger pilot project at Winlaton, near Gateshead, which commence in August 2021 and is currently ongoing.
The pilot is be operated by Northern Gas Networks.  The pilot is supplying the following with a blend of hydrogen (up to 20% volume) and natural gas:
668 houses
a school
a number of small businesses
Gateshead Council has been very supportive of the trial in their local area.
The trial began in early August 2021 and will run until later in 2022. This phase is providing more vital evidence to support the safety of blending hydrogen into the gas network across the UK.
A rigorous approach to safety has been adopted and the project team has the approval of the Health and Safety Executive (HSE). Free Gas Safe checks were offered to all private homes in the pilot area ahead of live operations. For the duration of the pilot, the hydrogen element of customers' gas bills is free of charge.
This stage of the project is a vital step towards using hydrogen in the public gas network and evidence will be submitted to help the UK Government form policies about the role of hydrogen in blending for the future of gas.
Why Winlaton?
Winlaton is located close to Northern Gas Network's site at Low Thornley, near Gateshead.
Several exciting hydrogen projects are underway in the area, including the UK's first Hydrogen Home – a house supplied entirely with 100% hydrogen and running hydrogen-ready appliances. Winlaton itself is a closed public gas network and is a very typical example of gas networks in the UK. This makes Winlaton an ideal community to receive blended gas and to act as a model for rollout in future locations.
Phase Three – Enabling Government Policy
The UK Government has committed to sanctioning by the end of 2023 the use of hydrogen blending across the gas distribution network, if a positive economic and safety case can be made.
Building upon the successful Keele University and Winlaton trials, HyDeploy is working with industry to complete the safety evidence needed to allow the UK Government to make this decision.
We have already successfully demonstrated blending up to 20% volume of hydrogen with natural gas into two live industrial environments at Pilkington Glass and Unilever to produce sheets of 'float' glass and consumer products such as Persil and TRESemmé.
Other industrial and commercial companies that we are working with on this next phase of evidence gathering, some of these include:
Further testing and research is being conducted through the HyDeploy project, which will require assessment by the Health and Safety Executive (HSE), to ultimately enable hydrogen blending to become business-as-usual for gas.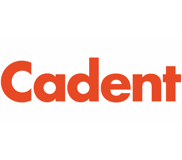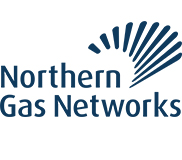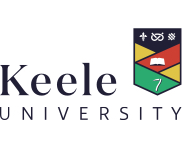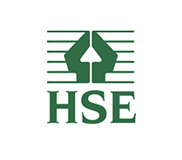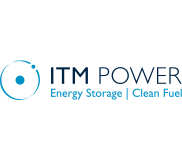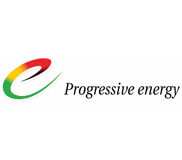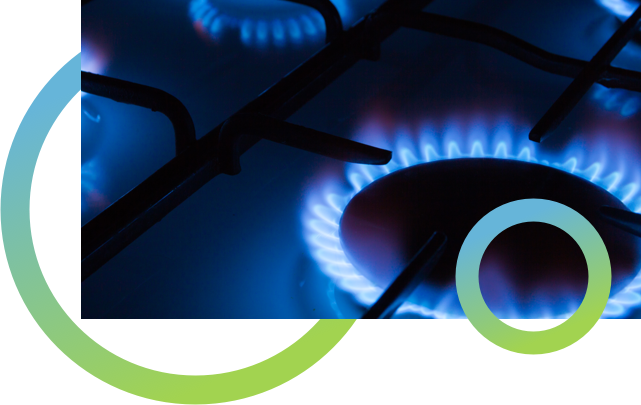 HyDeploy podcast on customer views
We're pleased to be able to share a podcast episode exploring and sharing customer experiences from the HyDeploy project. Includes contributions from customers who have had blended  hydrogen gas at Keele University and Winlaton over the past few years.  Listen to hear about what people thought about having hydrogen gas in their homes to […]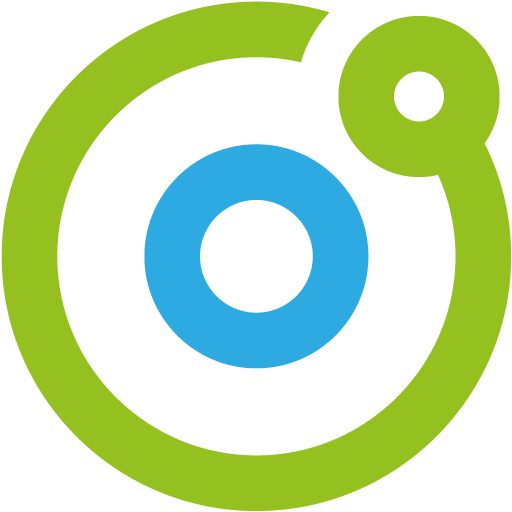 Watch back: First HyDeploy webinar of 2022
On Wednesday 6 April we hosted our first HyDeploy webinar of the year. Watch it back here: The event saw learning shared from three research projects, exploring consumer perceptions of hydrogen in the home. The research explored covers 100% hydrogen, linked to the H21 project, as well as blended hydrogen, through the HyDeploy project.  HyDeploy […]