HyDeploy is an innovative, first of a kind project which has the potential to create a saving of 6 million tonnes of CO2 a year if it were rolled out across the UK. The project has started to chip away at one of the more difficult sources of carbon emissions, heat. HyDeploy can lay the foundations for the wider roll out of hydrogen and is a key cog in the wheel to net zero.
In this month's blog, Cadent's Sikander Mahmood answers more of the questions that arose from our HyDeploy Webinar.  This time, looking at the road to 100% hydrogen and how blending can help bridge the gap.
What do you see as the main technical challenges to achieve the long-term goal of 100% hydrogen?
HyDeploy has managed to tackle a wide variety of technical questions through the extensive lab work, research and onsite testing in relation to hydrogen blended natural gas. However, we do recognise that when introducing 100% hydrogen into the existing gas networks there are similar challenges which require different solutions. One of the key technical barriers to the roll out of a full hydrogen system is to understand the impact to the diverse users of the gas network. The UK's current gas infrastructure supplies fossil gas to millions of users, ranging from domestic to commercial and industrial.  There are numerous projects across the industry to help identify the technical barriers these users will face, ie impact to domestic appliances such as boilers or industrial and commercial applications such as CHP systems and CNG. These projects include: H21, H100 and Hy4Heat.
H21
The H21 North of England is a detailed engineering solution for converting 3.7 million UK homes and businesses from fossil gas to hydrogen, to reduce carbon emissions.  Created by gas distributers Northern Gas Networks and Cadent, in partnership with global energy company Equinor, this hydrogen blueprint sets out how the UK is ready to lead the way in reducing CO2 emissions through the world's largest clean energy project. Find out more: https://www.h21.green/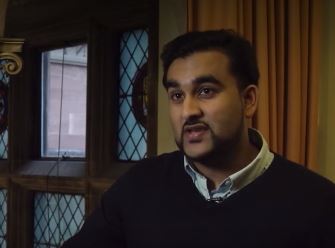 H100
The H100 project is led by SGN in partnership with Cadent, Northern Gas Networks and the other gas distribution networks.  It has been designed to demonstrate the safe, secure and reliable distribution of 100% hydrogen in our gas network.
The introduction of hydrogen into the energy mix is a potential solution to reduce carbon emissions and could form an important part of the UK's low carbon future. The H100 project will develop site specific evidence to support the construction of a physical 100% hydrogen demonstration.  Find out more: https://www.sgn.co.uk/H100Fife
Hy4Heat
Hy4Heat is a government initiative designed to establish if it is technically possible, safe and convenient to replace fossil gas (methane) with hydrogen in residential and commercial buildings and gas appliances. This will enable government to determine whether to proceed to community trial. https://www.hy4heat.info/
What can we learn from Keele that would help us transition to 100% trials?
This question is of real value and is something which is always on our minds. The work we have done at Keele has provided us with great insight into the technical challenges facing the industry, helping us understand how they can be overcome and has highlighted those challenges which we are yet to address to reach 100%. However, to answer this question I would like to refer to the insight provided by Prof Zoe Robinson at the HyDeploy webinar regarding customer perceptions.
HyDeploy is unique in the sense that it is the first time a project in the UK has interacted with customers who are receiving hydrogen in their homes. This is crucial learning which can be utilised for any demonstration project looking to alter the current approach to providing heat energy. At Keele we have done and continue to do considerable research into customer perceptions of Hydrogen; Zoe discussed how future demonstrations (including 100% Hydrogen demonstrations) can draw on the research regarding effective methods of communication, how to ensure customers are part of the energy transition, concerns pre and post project and what reassurances need to be provided. Social acceptance of blended hydrogen and 100% Hydrogen is a key part of the transition to net zero.
How does blending fit with 100% hydrogen, bearing in mind the need for new appliances etc for 100% hydrogen
This was an important question for us which we needed to address before putting a spade in the ground. Most of the UK's heat is provided by fossil fuels – contributing to the UK's CO₂emissions.  We need to understand how gas can make a significant contribution to low carbon heat and how we can use the existing gas networks to maximise value. Hydrogen provides us with the perfect opportunity to use existing infrastructure and expertise to start this journey. HyDeploy is a first of a kind project in the UK and provides great technical, social and commercial insight into the transition to a low carbon fuel. Blending hydrogen provides an opportunity for producers of hydrogen to inject into the network, whilst the research for domestic/commercial and industrial use of 100% hydrogen continues simultaneously. It also allows us to integrate customers into the hydrogen vision and build the much-needed supply chain to ensure we are tackling the concerns of the energy trilemma – Affordability, Security and Sustainability.
Has the project provided further detail on how far the blend can be pushed before there would be a wholesale shift to hydrogen ie 100%?
One of the major advantages of blending up to 20% Hydrogen with natural gas is reducing the disruption customers will face. Our aim is to prove we can blend up to 20% without changing the current infrastructure. The decision to limit the upper blend limit was done very early on. Earlier research done by the HSE indicated that the 20% blends are unlikely to demonstrate any additional risk. Furthermore, any appliance produced after 1993 which is required to conform to the gas appliances directive has already been tested on 23% Hydrogen. The HyDeploy team has conducted lab work on several appliances at the blend level of up to 28.4% Mol and these tests indicated that there was no significant change to the current risk areas – namely; CO production, light back and the operation of flame failure devices. Nevertheless, there is no intention to change this upper limit of blended natural gas past 20% due to the extensive research at the 20% blend level both in the UK and by our European friends in France, Germany and the Netherlands.